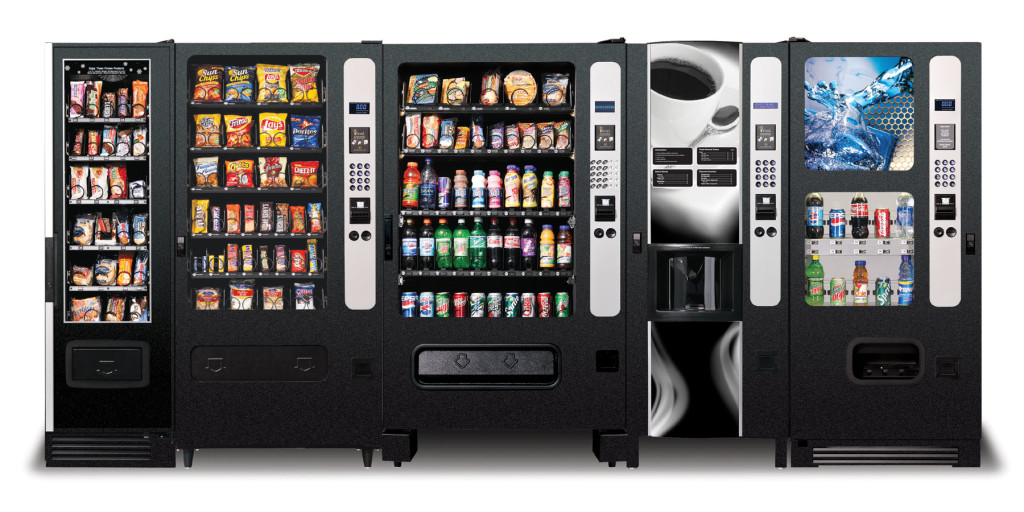 Vending Options:
Directed Online provides a variety of custom designed refreshment solutions for companies of all sizes. We provide state of the art equipment which accept debit, credit cards and cash. There are no special wiring or cable requirements, it all works via a secure cellular network built into the equipment self sustained. Whether you're a small office, industrial site or a luxury brand we have a refreshment compliment that will satisfy your needs. If you are currently in need of a refreshment assessment for your business please call us and schedule a consultation 917.589.8900 or start the conversation by clicking here.
Traditional Vending:
With traditional vending, we will stock the machines with products of your choices, and then collect the money as we re-stock the machines. These machines can have blended Coke and Pepsi products, will accept cash, debit and credit cards for payments making it convenient for the consumer of today. The equipment is placed at your location(s) by an authorized installer at no charge and the refreshment begins.
Employee Subsidized Vending:
Subsidized vending is for companies who reduce the expense to their employees by charging less then fair market value. This incentive program mitigates some of the costs for the employee and company associated with the break-time items. These programs are designed to keep your staff at your location rather than heading down to the convenience store for refreshments and are usually a form of incentive.
Healthy Choice Selections:
Directed is committed to providing our clients and customers with wholesome product options and information, to help them make informed food and beverage choices and lead a healthier lifestyle on the go. Health Choice is a nutritionist-designed offering of snack options, which can be incorporated into any vending or refreshment services program we provide.
250 calories or less
10 g* of fat or less
3g of saturated fat or less
0g of trans fat
230 mg sodium or less
20 g** of sugar or less
**Nuts and seeds are exempt from the total fat limit, but must meet all other nutrient criteria.
**Unsweetened dried fruit is exempt from the total sugar limit, but must meet all other nutrient criteria.
Healthy Choice snack options include granola and/or fruit bars, dried fruit mixes, trail mixes, low-fat and/or baked chips and crackers, and more.
Beverage Consideration:
Unsweetened still and sparkling, flavored and unflavored waters
Unsweetened coffee/tea
Low fat and nonfat dairy and non-dairy milks
Sweetened or unsweetened 150 calories or less per package
Fruit juice
At least 50% juice with no added sweetener
150 calories or less per package
Vegetable juice or fruit and vegetable juice blends
100% juice with no added sweetener
150 calories or less per package
150 mg sodium or less per package
Lightly sweetened beverages
80 calories or less per package
150mg sodium or less per package
Unsweetened coconut water
Zero calorie sweetened beverages (excludes energy drinks and those with more than 150 mg sodium per package
You can count on Directed to go beyond the traditional vending machine experience as we realize keeping your employees nourished is key to the success of your business. Please feel free to start the conversation by clicking here.