Customize your USB Drives with your logo to promote your brand using a drive which will stay with your clients for years. We can add your event details in a
Microsite

which is identical to your companies website

This will allow your visitors to easily plan their agendas, review key note speakers, participate in events all at their fingertips. Your clients can review all of this information without a internet connection just as they would if viewing your website for events.  With availability of a connection they can simply click on the event they wish to attend and register as they see fit.
Personalized USB Drives with your logo

Microsite

creation on the USB Drive which duplicates your website
Review & Register for events of interest
Preview all reading materials in one easy place
Download, save, print out what you would like to review
To learn more contact ed@directedonline.com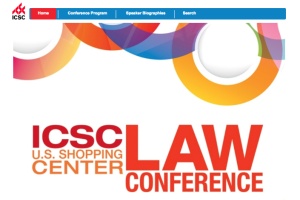 ICSC Law Conference
Place ICSC Logo on 2GB USB Drive
Create a Microsite which resembles clients website
Program to showcase all events
Searchable by Event, Speaker, Time, Date, Location and more
Full Bio's of all Key Note Speakers
Hyperlinks for easy registration