New Innovative ways to make your display printing POP
Portable display ideal for in-store promotions, trade shows, conference rooms and off-site presentations
Auto POP, the portable display for in-store promotions, trade shows, conference rooms and off-site presentations. Folded, it's about the size of a an extra-large pizza box. Carry it under one arm, unfold, and admire your organization's message, presented in vivid colors and engaging images.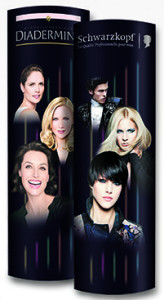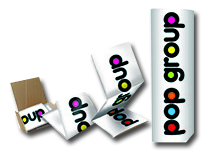 Auto POP is a portable 3-D display that sets up in seconds. About the size of an extra-large pizza box when folded down, it pops up to a 5′ or 6′ column with no effort
3-D cardboard displays
Compact, light, easy-to-assemble
High visual impact
No hardware needed
Easy to store and ship
For more information about how our Auto POP can work for you, call us at 917.589.8900 or email at ed@directedonline.com
Dimensions: Roughly the size of a pizza box when folded down, Auto POP automatically rises to a stand-alone column approximately 5′ or 6′ high. No heavy hardward is needed to support the display – just unfold and move into position.
Large Auto POP column: folded in 4 panels of 15″ x 19.6″, the large Auto POP stands 5′ tall and approximately 1.5′ wide
Extra Large Auto POP column: folded in 5 panels of 15″ x 19.6″, the extra large Auto POP stands 6′ tall and approximately 1.5′ wide